Watch
Some of our young Hunger fighters.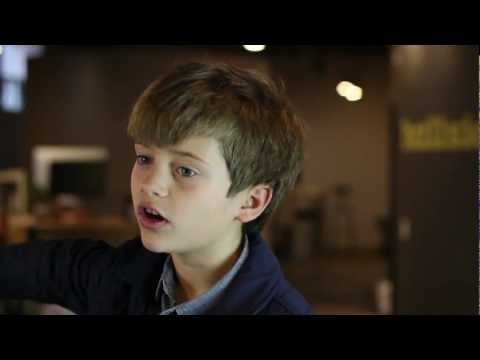 ""…they had that special grace, that special spirit that says,..."
Watch
Working out Mostacho and levels 4-6 time-lapse video part 1
Watch
time-lapse video: designing the level selector for our game
Watch
"V"
Watch
Within 30 minutes? Dr. Mason had made this playable little "game".  And better yet, the kids were modifying it.  Flipping the icicles over to make spikes, talking of plans of putting polar bears down in the water, and debugging.  They actually had Randal doing a costume change so when he fell into the water, he'd freeze.
Watch
Expressions in Flight Here's a little test to show Beasty's expressions as he soars through the air…
Watch
Part 2 -  Hours of painting
Watch
3 Hours of drawing - in 1 1/2 min. This is part one to the melodious sounds of Ryan Miller's "Slow Chase, Pts 1 & 2"